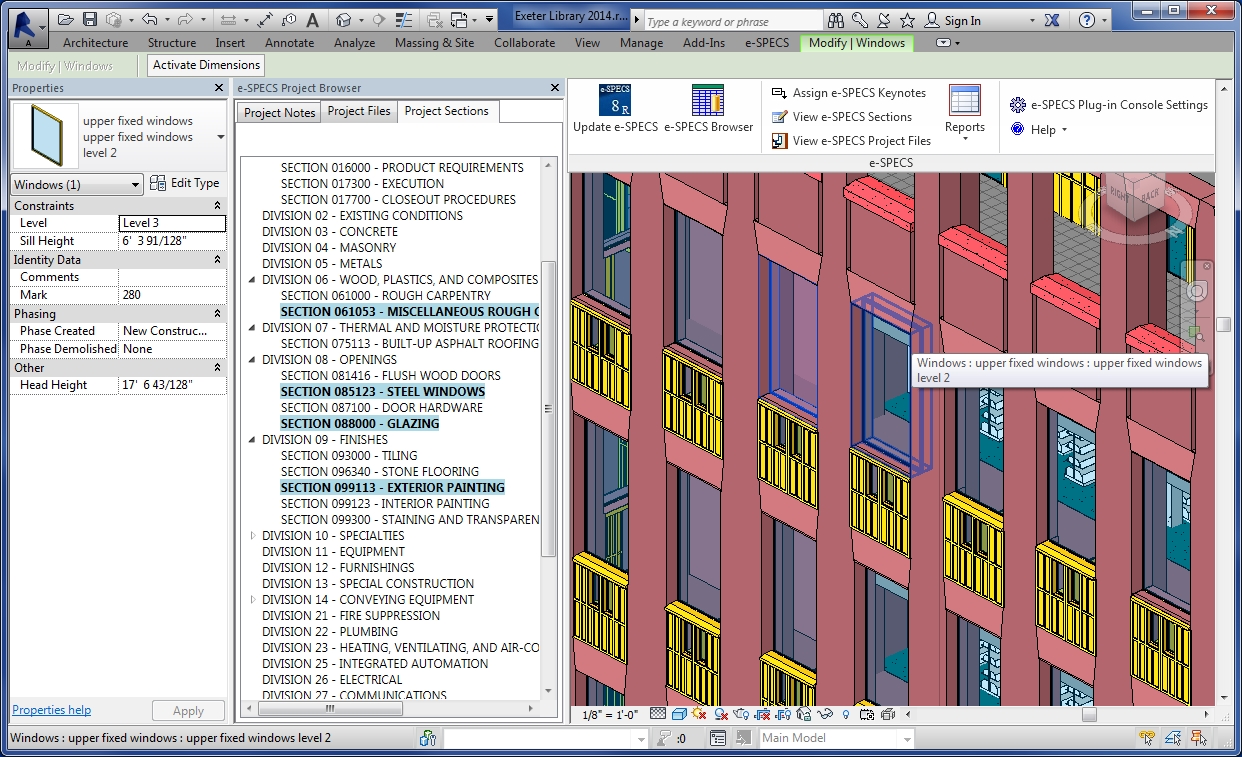 e-SPECS Construction Specifications for Revit
e-SPECS Construction Specifications for Navisworks
The Bradley 1000+ Revit Family Library has joined e-SPECS Building Product Manufacturer (BPM) Program. Bradley specifications will debut in the e-SPECS June 2012 Update to e-SPECS subscribers.
e-SPECS for Revit automates the process of creating specification manuals integrated with all Autodesk Revit-based applications. e-SPECS for Revit includes the e-SPECS Binding Manager to link Revit families to your master guide specs automatically including and filtering the sections based on the families and parameters in the BIM Model.
Bradley's Revit Library integration with e-SPECS expands Bradley's existing commitment to provide construction specification tools.
Bradley currently provides downloadable 3-Part Specifications (MS Word, HTML and PDF) and support of Arcom's MasterSpec guide specifications.
Bradley's 3-part specifications, our expanded listings in MasterSpec and the Bradley 1000+ Revit Family Library will integrate with e-SPECS specification solutions.
In addition to the e-SPECS longtime support of MasterSpec, it also support US Dept VA, Canadian Specs (CMS and NMS), BPM specs, and custom owner and design firm master specifications integrating with Autodesk's AutoCAD, Revit and Navisworks applications.
Related e-SPECS Articles

Related Bradley Revit Library Articles:
Download Complete Bradley Revit Family Library (1000 Families) – Download All Options
Download Bradley Revit Family Library From Autodesk Seek Building Product Manufacturer Revit Library