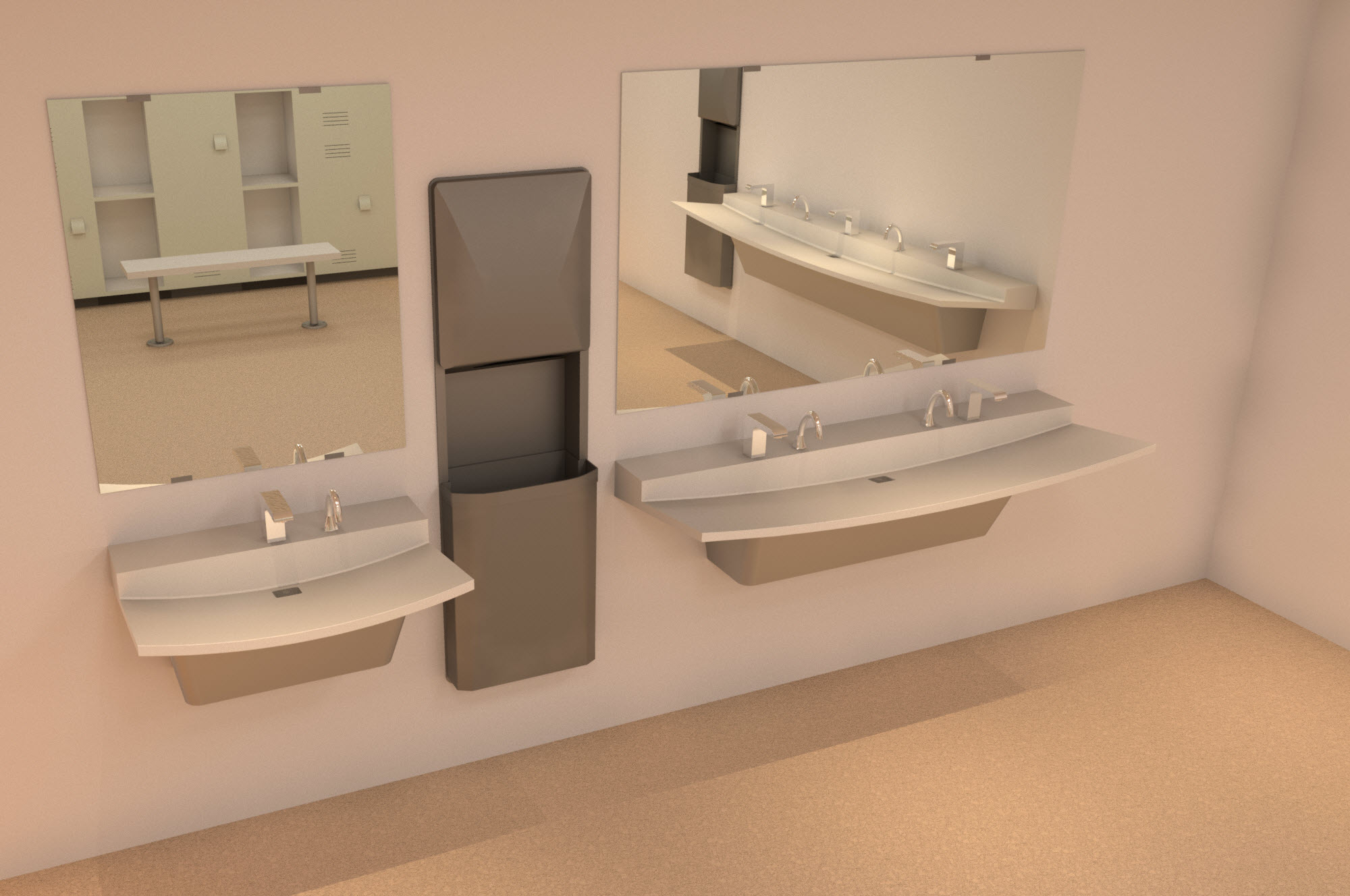 Today's innovative buildings' exteriors and interiors are not always designed as orthogonal or linear --which prompted the design options of the Bradley's lavatory deck systems.
Bradley Corporation developed an innovative manufacturing processes to create "molded shapes" from engineered stone (natural quartz and granite) to accent linear design or complement the parabolic curves, arcs and elliptical features within the design interiors.
Evero®, Bradley's Natural Quartz is the engineered stone within the molded shapes of the Bradley Verge Lavatory System Series.