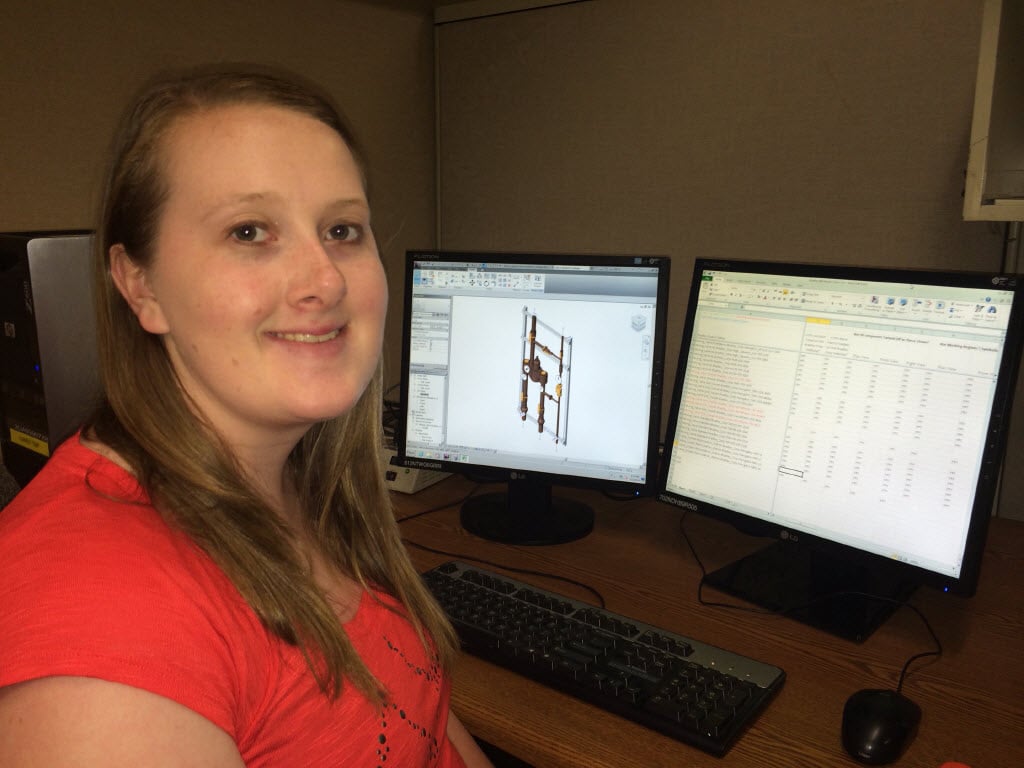 Summer 2014 launched the Bradley BIM 2.0 - Revit Library Update. Major portions of the Bradley Revit Library (1,000 Revit Families) were optimized and revised.
Rachel Hughes, Revit\BIM Support Technician (paid summer internship) has been piloting our Bradley BIM 2.0 Revit Library Updates. She cataloged each family's edits in our Standards Spreadsheet and authored new editing processes for our Revit Handbook.
More than 350 Bradley Revit families had their their visibility settings optimized.
--- Revit Project Performance | Revit Family File Size vs Family Visibility Settings ---
Currently, over 750 Bradley Revit models were given new parameters, old parameters were updated or deleted -and all 750 models were Revit project-tested.
This summarizes the Bradley BIM 2.0 updates; that we'll begin uploading to the Bradley Revit Library during September 2014.
New embedded Bradley BIM Shared Parameters are designed to assist BIM \ VDC and FM Managers with:
Revit Model Data Collection & Management,
Scheduling & Tagging,
Design & Specification and
Operations & Maintenance processes.