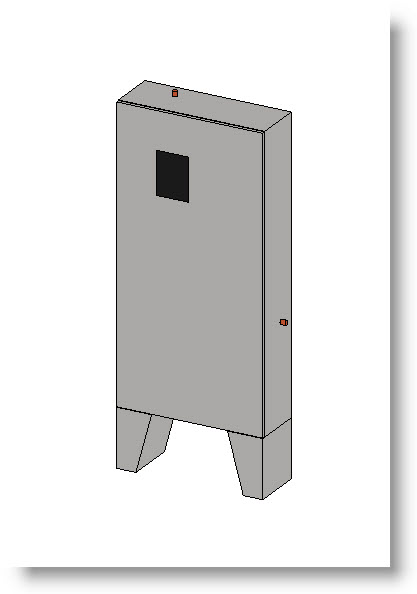 How to Load Keltech Revit Family Using A Revit Family Catalog
Some Revit Keltech tankless water heater families include a Revit family catalog file (*.txt). All of them have a Clearance Box object. (The Revit Clearance Box object is defined below)
Make sure the Revit Keltech Family Catalog file (*.txt) ALWAYS remains with and in the same folder as the Revit family.
Load the the Keltech Tankless Water Heater family from the Revit Ribbon:

Next select Load Family Button in the upper right corner
When the Load Family file dialogue box pops up;
Navigate to your Keltech Revit Family Folder > Select the Family > Select Open
The Keltech Revit Family Type Box will pop up; showing the Keltech models in the catalog.
You may need to slide the horizontal scroll bar (right/left) at the bottom of the dialog box, to see all the parameter columns for each Revit Type.
Select one or several Keltech models by holding down the CTRL Key and selecting the models (in the Type Column) you wish to load into your project.