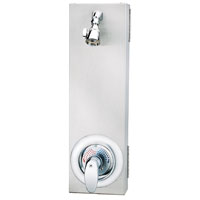 The Bradley Revit Family Library (1000 Revit Families) has several combination soap dish and wall shower Revit family models.:
Read More
Topics: revit soap dispenser family, revit family soap dispenser, revit soap dish family, revit 2013 2012 2011 2010 family library, revit group shower family, Bradley Plumbing Fixture Revit Family, revit family soap dish, revit shower family, revit wall shower, revit architecture family component, bim soap dish model, bim shower model, Bradley Showers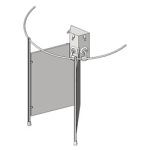 We have added six more Revit Families to the Bradley Revit Family Library: two new individual showers, and four group showers. These are some sweet models - nice and compact file sizes, with all the activation and plumbing options built in.
Read More
Topics: Revit Plumbing fixtures, revit individual showers, revit wall shower family, revit group shower family, Bradley Plumbing Fixture Revit Family, revit column shower family, revit econo wall shower, revit 2012 2011 2010 family library, Bradley Showers