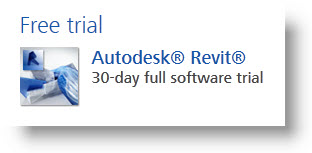 Visit this Autodesk website to download the Revit 2014 Free Trial Version Software.
Read More
Topics: revit 2014 new features, naivsworks manage 2014, autodesk revit 2014, revit 2014 free trial, revit 2014 video, download revit 2014, whats new in revit 2014, revit architecture 2014, revit 2014 system requirements, Revit-BIM Trends, revit structure 2014, revit 2014 review, revit mep 2014

Autodesk® posted the system requirements for Autodesk Revit 2014 software.
System Configurations for Autodesk® Revit® 2014, Autodesk® Revit® Architecture 2014, Autodesk® Revit® MEP 2014, and Autodesk® Revit® Structure 2014
Autodesk defines several Revit 2014 system configuration settings itemizing RAM, processor, graphics, and operating system; based on each users' design requirements.
Network Server-License Codes for Autodesk 2014 Products
It covers both desktop/laptop configurations, Revit Server, Citrix and Mac OS® X operating systems.
Minimum Entry-Level configuration
Value: Balanced performance configuration
Performance: Large, complex models configuration
For Autodesk Revit Server 2014,

with less than 75

concurrent users
For Autodesk Revit Server 2014,

with 75 or more

concurrent users
Revit Architecture for Citrix 2014
Mac OS® X
Learn more about Revit Architecture 2014, Revit MEP 2014, Revit Structure 2014, and Revit 2014 software with Boot Camp®, part of Mac OS® X that enables you to install and run Windows (and Windows-based applications) on a Mac® computer or with Parallels Desktop®, a system utility available from Parallels, Inc. that enables you to run applications in each operating system without restarting your computer.
Autodesk 2014 New Product Feature Articles
Autodesk Revit 2014 New Features List Announcement
Autodesk Navisworks 2014 New Features Reviews
Related Autodesk Articles:
Download Complete Bradley Revit Family Library (1000 Families) – Download All Options
Download Bradley Revit Family Library From Autodesk Seek Building Product Manufacturer Revit Library
~~~~~~~~~~~
Autodesk Revit – Revit LT Feature Comparison Guide | Revit Expert Reviews
Read More
Topics: revit 2014 new features, navisworks 2014 new features, autodesk navisworks 2014, Bradley BIM, autodesk revit 2014, whats new in revit 2014, revit 2014 system requirements, Mac OS X, Revit-BIM Trends, revit structure 2014, download navisworks 2014, revit server 2014, revit mep 2014
Read More
Topics: revit 2014 new features, naivsworks manage 2014, Bradley BIM, autodesk revit 2014, download free revit family library, revit 2014 video, download revit 2014, whats new in revit 2014, revit architecture 2014, revit 2014 system requirements, Revit-BIM Trends, revit structure 2014, revit 2014 review, revit mep 2014