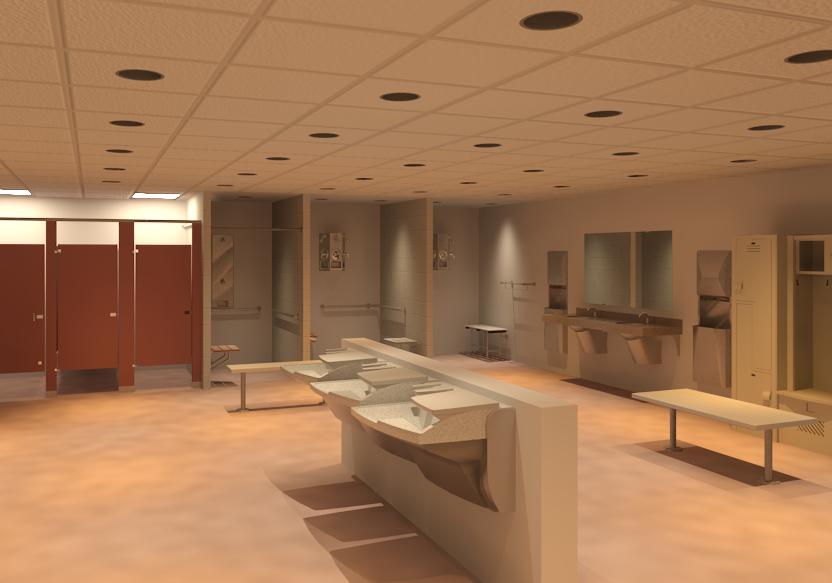 View Bradley Wall Shower Revit Family Articles
This video is an example of a procedure that allows the designer to quickly create multiple "walk through" animations for client design proposals and reviews.
Creating just one fully rendered walk-through animation could take several days when using Revit. Using this procedure, the designer can create multiple video animations while providing the owner with photo-realistic images of their proposed building design.
Rendered Image of Bradley Advocate LA-Series Revit Family Library