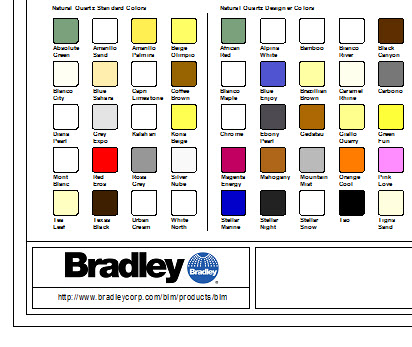 This video displays rendered images for several of Bradley's plumbing and specialty equipment Revit family components.
[youtube http://www.youtube.com/watch?v=OrJFh7jVu54?rel=0&w=560&h=420]
Bradley Revit-BIM family components are built with "render-ready" default materials; to meet the designer-contractor visualization and rendering requirements.
Revit users may download several Revit Material Catalogs (stone, metal, plastic, etc) with pre-built Bradley Revit materials. Revit-BIM Managers can transfer these materials from the Revit Material Catalog Files (RVT) into their Revit project files.
Related Article