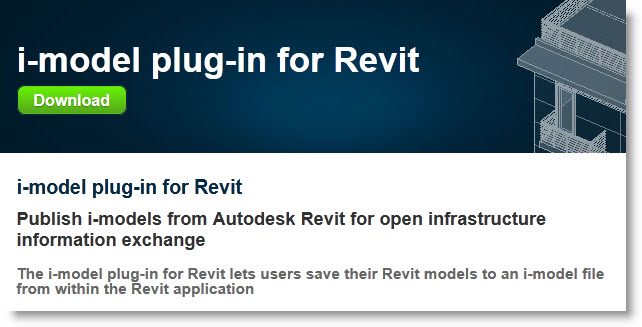 The Design Build Convention in New Orleans provided a great opportunity to engage the Bentley MicroStation representatives on the technical details of their FREE i-model plug-in for Revit.
Consider this option for for transferring and integrating Bradley Revit Family Library components into your Bentley MicroStation projects.
The US Army Corps of Engineers has been a major legacy Bentley client. USACE now includes Revit in their 2012 BIM Road Map of products. I am checking with my USACE BIM Practice Team contacts, to verify if the i-model plug-in may be an acceptable tool for their USACE Bentley deliverable.
For non-USACE projects, contact your project member(s) that are using Bentley on your team regarding the feature/functionality of i-model plug-in. The family model(s) that are exported from Revit to a Bentley format, are individual blocks; similar to an ADSK file.
I am confirming, whether these Bentley models can be edited by Bentley. The advice I received earlier today; indicates they are not editable in Bentley. Your project partners should be aware of this functionality in case it becomes a limitation for them.
WHAT is the i-model plug-in for Revit?
The i-model plug-in for Revit lets users save their Revit models to an i-model file from within the Revit application
The i-model plug-in for Revit allows users to save their Revit models in a way that lets users open them in MicroStation, Bentley Navigator, AECOsim Building Designer, and many other Bentley building products, retaining the Revit properties information from the Revit model.
The plug-in is designed to help teams working in a mixed Bentley/Revit environment to be able to reference Revit models into a MicroStation-based design workflow for coordination purposes, interference detection, and similar tasks.
The i-model plug-in for Revit works with the 2010-2013 versions of the Revit products, including Architecture, MEP, and Structure, and includes support for the 64-bit versions.
HOW does the i-model plug-in for Revit Work?

Select and Download the i-model plug-in (app) for your Revit software version.
Close Revit and Install the i-model app on your system
Start Revit and the Bentley i-model pull down menu appears in your Revit software.
The i-model plug-in exports the family content that is displaying in a Revit PROJECT file. (*.RVT) Does NOT work from a Revit family file. (*.RFA)
For example, if you have a Revit family, with 5 family types; ALL 5 family types MUST be placed and displaying in the project file prior to exporting.
Bentley i-model for Revit Features
One-step process that does not require MicroStation or other Bentley applications
Integrated with Bentley Navigator for redlining, clash detection, and other federated information workflows
Works with multiple versions of Revit products
Current List of Bentley Apps for Revit
Visit Bentley iWare Apps for Information Mobility Page | Apps for Revit Users
i-model plug-in for Revit | Publish i-models from Autodesk Revit for open infrastructure information exchange
i-model plug-in for Adobe Reader | Leverage i-models for intelligent 3D PDF
ISM Revit plug-in | Coordinate, change, and synchronize structural data
RAM Structural System - Revit Link | Achieve interoperability between RAM Structural System and Revit Structure
Related Bradley BIM Articles:
Download Complete Bradley Revit Family Library (1000 Families) – Download All Options
Download Bradley Revit Family Library From Autodesk Seek Building Product Manufacturer Revit Library