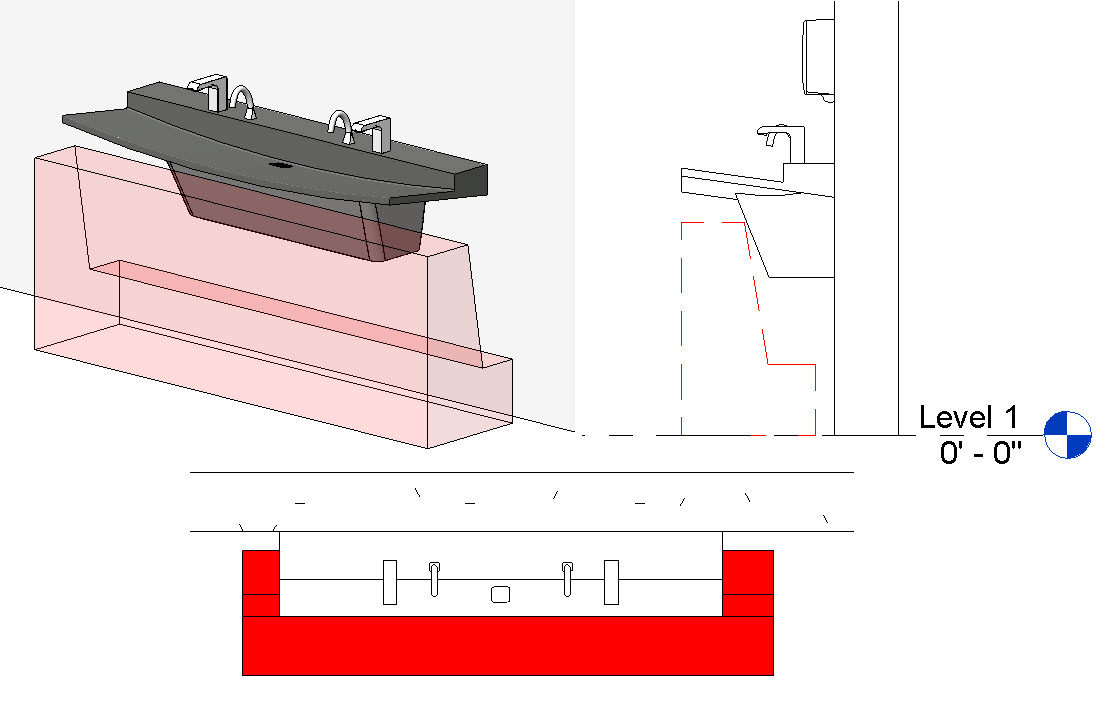 Consider using these four tips\processes; while creating manufacturer product Revit families and to assist with the design \ layout of these space types:
toilet rooms, locker rooms, washrooms

commercial kitchens & food service

mechanical & utility rooms

office, retail, education & healthcare space w/ furniture, fixtures & equipment
--- Revit for Restaurant Prototypes | Core Business-Design Values ---
1) Revit Family Reference Planes Aid Dimensioning
The image on the left is a front view of a Bradley solid surface lavatory Revit family.
The PLAN & FRONT ELEVATION images on the right; show the lavatory family installed into a Revit project.
The lavatory Revit family (on the left) embeds vertical and horizontal Reference Planes (green dashed lines); that define the vertical \ horizontal surfaces or center lines of lavatory components.

Tip:

This includes Water & waste connections, electrical, faucet & soap dispenser placement, lavatory structural support and installation height locations.
Images on the right (above), show dimensions often used in PLAN\ELEVATION view in architectural, plumbing and/or contractor drawings.
Reference planes in the Revit Family are set to WEAK Reference; thereby allowing the Revit Project to dimension these locations.